Explore The World With Us
We are Donald and Karen Deasy. We have been travelling around England and Scotland for the last year in our Bailey Approach Autograph Motorhome named Wike.
We called this our practice year. We are now embarking on a 6 month tour of Europe. We hope you will join us on our journey.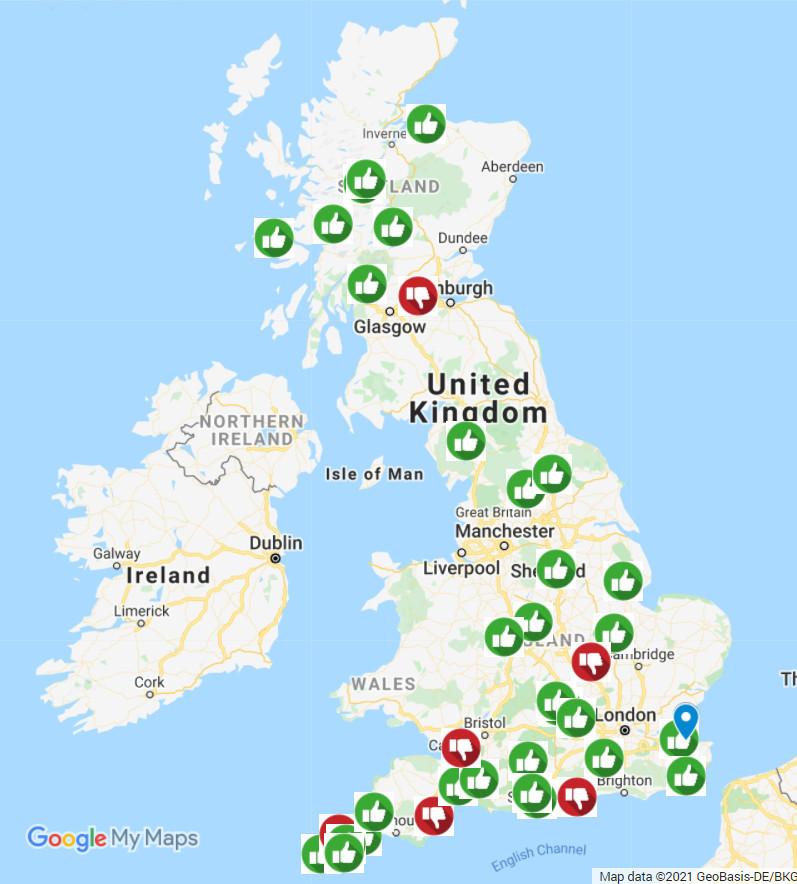 England and Scotland.
I track everywhere we go with a thumbs up or thumbs down, this relates to whether or not we would go back there. It is a purely personal judgement on what we like, or not.
We do a mix of campsites, pub stopovers, wild camping, Aires, rallies and wild festivals.
The main thing we have realised over the last year is that campsites are not really for us. This is mainly due to the time restrictions in place, most sites wont allow you in until after lunch and you have to be gone in the morning, some by 10am! We are not morning people and like to take out time before moving on. We also don't need the facilities on offer as we are fully self contained.
Facts

Number of nights – 62

Total cost (site fees only) – £703.50

Average cost per night – £11.35
Check us out on social media
More videos are available to watch on our YouTube channel. Deasy Does It, click Subscribe and 'press the bell' to get notifications of when new videos are released. Although while travelling the frequency of these may be sporadic. For more up to date posts on where we are follow us on Instagram Deasy.Does.It or clink the links at the top of the page.